Call :phone to book directly from the theatre or Subscribe
Booking from
Saturday, 10 October 2015
Booking until
Friday, 22 January 2016
Running time
2 hours 10 minutes
Performance Times
| Mon | Tue | Wed | Thu | Fri | Sat | Sun |
| --- | --- | --- | --- | --- | --- | --- |
| | | 14:30 | | | 14:30 | |
| 19:30 | 19:30 | 19:30 | 19:30 | 19:30 | 19:30 | |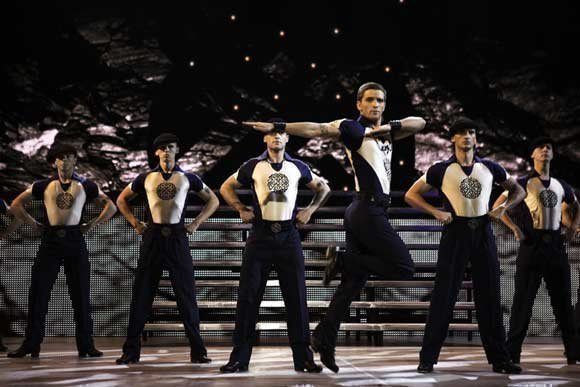 «
»
Audience Latest Reviews
Reviews Summary based on 366 reviews
General:
What to expect
Acting:
Music:
Costumes:
Story:
Lighting:
Recommendations
Anyone:
Families:
Teenagers:
Young Couples:
Theatregoers:
A must see
It was one of the best shows I have seen.
Pamela, 06 Sep 2015
excellent show
excellent all round show, the choreography was exceptionally good , would recommend this show for every person
Allan, 01 Sep 2015
Great entertainment
Great show with a fabulous new lead - lots of energy and fab routines.
Elizabeth, 29 Aug 2015
Mesmerising
Uplifting and utterly intoxicating
Anna, 06 Aug 2015
outstanding experience
We both throughly enjoyed the show. Good to see younger performers. Exciting and visually stunning.
George, 24 Jul 2015
Capatvating
This show was a visual dream to watch. The dancers were amazing and all so precisionly in time. The story was so well told through the power of dance
Clare, 13 Jul 2015
Fantastic Show
I travelled from Ireland with my daughter 11 yr old.The show was amazing we really enjoyed it and got to meet Michael Flatley afterwards a night we'll remember for ever.
Fergal, 29 Jun 2015
FAN-TAS-TIC
There are no words to describe this truly amazing show ,you just have to see for yourself ,book now
anonymous, 28 Jun 2015
lord of the dance
Great show, great atmosphere, great 60th Pressie for my mum!
adam , 27 Jun 2015
Fantastic occasion for me and my family
The dancing was spot on and couldn't of been any better. Overall I understood the story but it wasn't very smooth from scene to scene.
anonymous, 23 Jun 2015
All round good show for everyone
Couldn't fault anything brilliant from start to finish
Helen , 20 Jun 2015