Playhouse Theatre tickets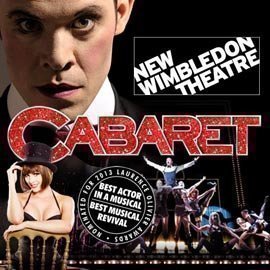 Booking from:
Monday, 15 November 2021
Booking until:
Saturday, 5 March 2022
Buy your tickets in person at the box office, online or by phone. Bear in mind that tickets for the middle of the stalls and front section of the dress circle are usually the most expensive as well as offering the best views – in this respect the theatre is just like most London venues.
All audience members must have their own seat and there is no discount for children.
Your tickets always include a mandatory £1 restoration levy, clearly marked on each ticket and is included within the overall price. The restoration levy fee goes directly to the theatre and is spent on essential renovation work, upkeep and maintenance. Thank you for your contribution.
Buying tickets by phone
Telephone the box office on 0844 871 7631 and you will be put through to one of their helpful staff who will process your booking and answer any questions you may have.
You can pick up your tickets within the hour before the performance is due to begin, and you'll need your booking reference number as well as the credit or debit card you paid with.
Buying tickets in person
If you would like to book your tickets in person, go to the venue's box office. It's open Monday to Saturday from 10am to 8pm.
Buying tickets online
Want to be protected buying tickets on the web? Choose a STAR accredited ticket seller via the STAR website. They're the Society of Ticket Agents and Retailers and they all carry the official STAR logo.
When you're a STAR-approved retailer, you obey strict set of rules and regulations to make sure the consumer gets the best protection. They will ensure the ticket's face value is always displayed as well as revealing any viewing restrictions clearly before you buy. A regulatory body, they will also intervene on your behalf if you believe your tickets weren't as expected
You might be able to print off your own tickets at home instead of picking them up at the box office. Just don't forget to print all your tickets, one for every member of your party
Buying group tickets
Are 8 or more of you planning to book theatre tickets? If so you're eligible for lower group ticket prices, ideal for family celebrations as well as work outings and school, college and Uni trips.
Buying access tickets
Disabled people and their carers can both claim discounted tickets. All you need to do is telephone the theatre's special access line on 0844 871 7677 for helpful advice and bookings.